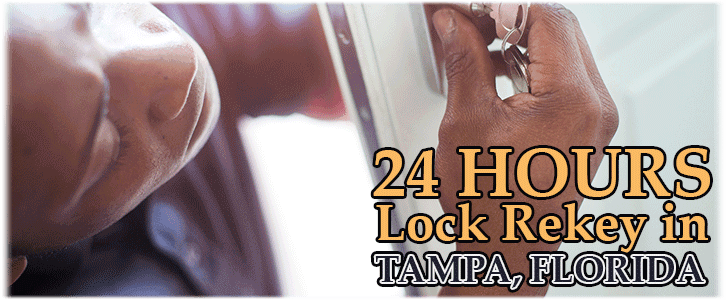 Do you need a locksmith who can change locks in Tampa, FL? Look no further! We have been changing locks and deadbolts for almost ten years now. Our goal is always to be completely transparent when securing your most valuable assets. We recommend you change your house locks at least once a year, wherever you live in the Tampa, Florida metropolitan area. First and foremost, your front door lock provides you with the greatest level of security. (813) 922-3291.
In a Hurry? We're Only 20 Minutes Away!
Are you in a rush to change your locks in Tampa, FL? Unlike our competition, we realize that time is money. We don't want to spend the whole day waiting for someone to change a few locks for us. We have a pretty good system even though we cannot control traffic, weather, or our workload! Upon receiving your call, our dispatcher will contact a technician nearby your home in Tampa right away. We usually arrive at the customer's address within 20 minutes if it's in the city.
Tampa 100% Mobile Locks and Keys
Locks come in literally dozens of types. However, how do we know which one to select when it comes to purchasing one? Tampa, FL residents are fortunate to have a locksmith service that not only changes locks but sells them as well. It is not necessary to travel to The Home Depot to buy locks and then contact another mobile company to do the lock installation. It is all handled by us. All you need to do is call or email your Tampa lock and key company. Your new locks will be delivered VERY soon!
We Change Locks 24 Hours a Day, No Exceptions!
Our lock change service is available whenever you need it. If you live in Tampa, you can have your locks changed after work hours or even before you leave for work! Schedule appointments at convenient times instead of time that doesn't fit your schedule. We have our mobile units available night and day (even on Saturdays and Sundays) for your convenience. Therefore, call Tampa, FL's most reliable locksmith at (813) 922-3291 if you want to change locks on your business or home.
Commercial Locks Change in Tampa!
Are you looking to begin a business in Tampa, Florida? Have you recently moved to new office space? The first thing you should do is get all of your exterior doors' locks replaced right away! It is always possible that someone is holding the key to your building. This could be someone who used to work with the previous owner or an old contractor. In either case, the best gamble to take is not to take one at all! Contact us today and let one of Tampa, FL's most reliable locksmiths change your locks!